About

Tracy Wakai, singer, rhythm guitarist, and songwriter of the indie rock band Sunset Republic, had to write 1,000 songs before his first ever got on the radio. "Professional musician" was a career path his father constantly and relentlessly questioned his son about while he was growing up: "I have stacks upon stacks of notebooks with lyrics in them. One day, my dad saw all my notebooks and asked me what the hell I was doing with my life." After his first song got on the radio, Wakai's dad became proud of his son and began taking an interest in his band.  
Sunset Republic is finally emerging from its self-imposed practice space exile. The group is dropping its debut album in the spring of 2017, produced by sound engineer Chris Haynes, who has previously worked on songs by Foo Fighters, Grandmaster Flash, and Norah Jones, amongst others. Haynes heard the self-recorded tracks and offered to work with the band. 
The album is a labor of love for Wakai, who has written the tracks for the past 10 years with Andy Chapman, the band's longtime bassist, co-founder, and friend. Chapman is the yin to Wakai's yang; the two couldn't be more different in terms of both temperament and playing style. The duo have written songs in their South of Market Area (SOMA) studio, which Tracy calls his church, a sanctuary of self-confession where he bares his soul singing about being in and out of love as well as struggling to live in the great but changing city of San Francisco.
The band's lead guitarist for the past two and a half years, Barney Bannan, comes from a family with a history of music. His grandfather, an officer in World War II, was an accomplished piano player who would entertain fellow officers away from the chaos of the battlefield.  
Rounding out the band are drummer Dave Jurgens and keyboardist Ollie Palma, both veterans of the seminal Bay Area band Dominion, who bring important experience to the band both on and off the stage.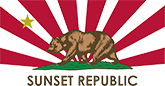 DISCOGRAPHY

2017         RENT CONTROL